Premiere 29/03/2023, Bellevue Amsterdam.

Choreographer/dancer Robin Nimanong, musician/dancer Clara Cozzolino, dancer Phapbi Ngo and Lux Nautilus explore the theme of evolution and the future of humanity in a mesmerizing speculative performance.
Cyborg DNA recreates human measurements in an unfathomable scale, closer to the truth. A futuristic performance installation with digital art, modular music and contemporary dance. A hypersensitive, hypnotising cyber undergoing of infinite progress.
I worked closely together with Robin on the philosophy, the appearance and the timeline of the performance. As a performer, but especially as a creator of generative and interactive images.
For this performance, I created moving images that reflect my vision of a timeline longer than humanity, from the very slow beginning of life to a speculative future where technology and humanity are indistinguishable; particle systems, point clouds, camera images and AI imagery.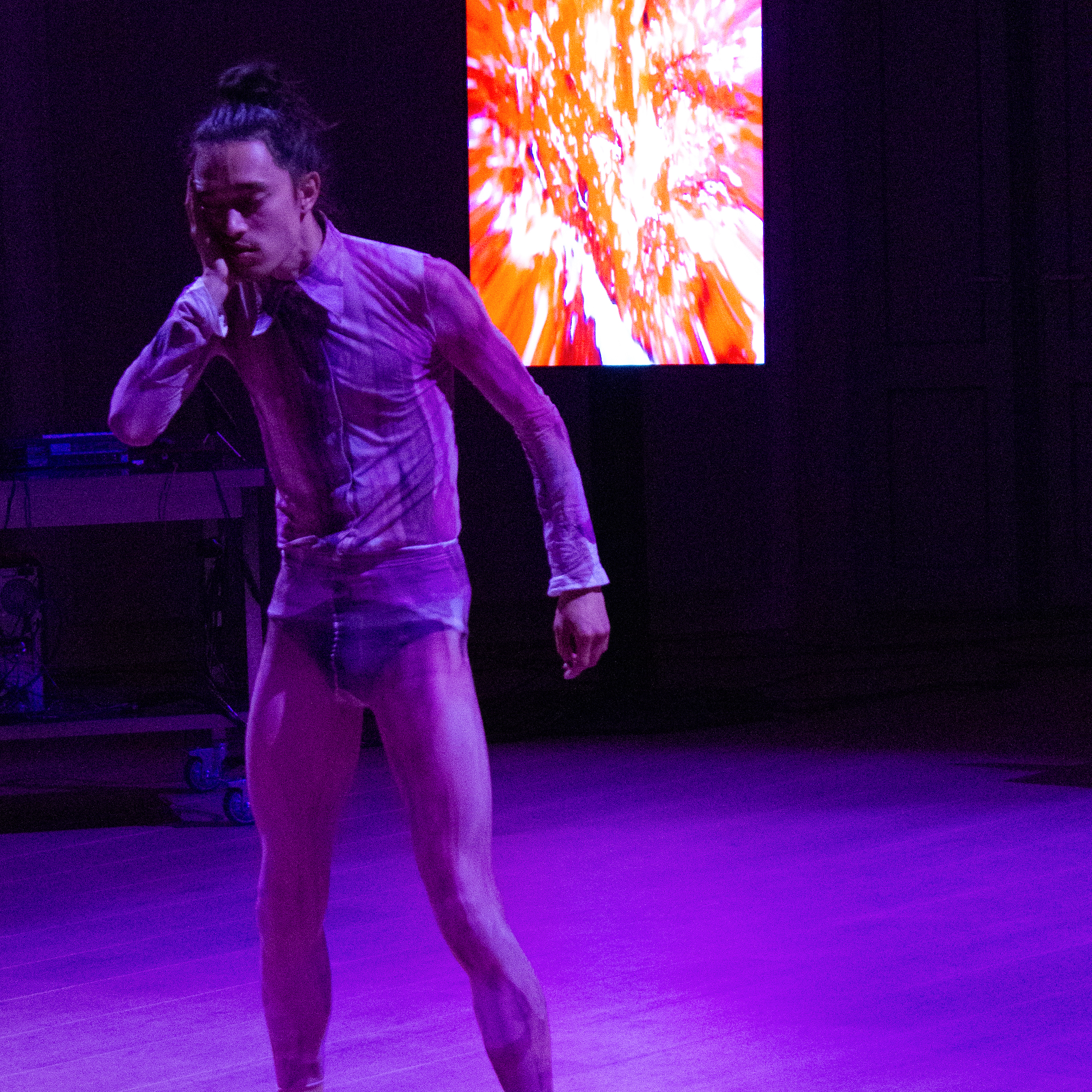 Cyborg DNA at Felix Merites, Amsterdam

Performances in 2023:
11/02

18/02

02/03

29/03


14/04


19/04


26/05

9,10,13/09


29/09


13/10

04/11
Crea, Amsterdam

Vrijburcht, Amsterdam

Theater a/d Rijn, Arnhem

Bellevue, Amsterdam
(premiere)

Zaal 100, Amsterdam,
Jardin Rouge Festival

The Place, Londen (UK),
Fringe! Queer Film & Arts Fest

Felix Merites, Amsterdam

Fringe Festival, Tempel,
Amsterdam

Vincent op Vrijdag
van Gogh museum, Amsterdam

Grand Theater, Groningen

Stadsschouwburg, Utrecht