Core
(2017)
A graphic performance about tribal feeling, rithm and flow.
Core
was developed and performed by Noami Groeneveld, Jerine Copray, Ruben Gijselhart and me. The choreography, which elapsed from ultra-slow walking to trance-inducing fighting/dancing, was supported by video projection, make-up and a quadrophonic soundscape. Dramatic structure and soundscape by me. I also designed the spread for the festival magazine.
Route
(2019)
Installation in collaboration with Floor Wandel and Mayra Slagboom.
Two young men, one in Utrecht, one in Raqqa, share with us their daily route to work. The spectator watches as from the backseat of a car and has the possibility to find both reassuring simularities and saddening differences.
Video below is an excerpt.
Archive Live
(2019)
Concept and Design for exhibition
Archive Live
by Lotte Dekker, Claire Buffing and me. In our concept a centrally positioned archivaris puts the focus on requested works by switching lights, creating a dynamic, ever-changing enviroment.
Artist impression by me.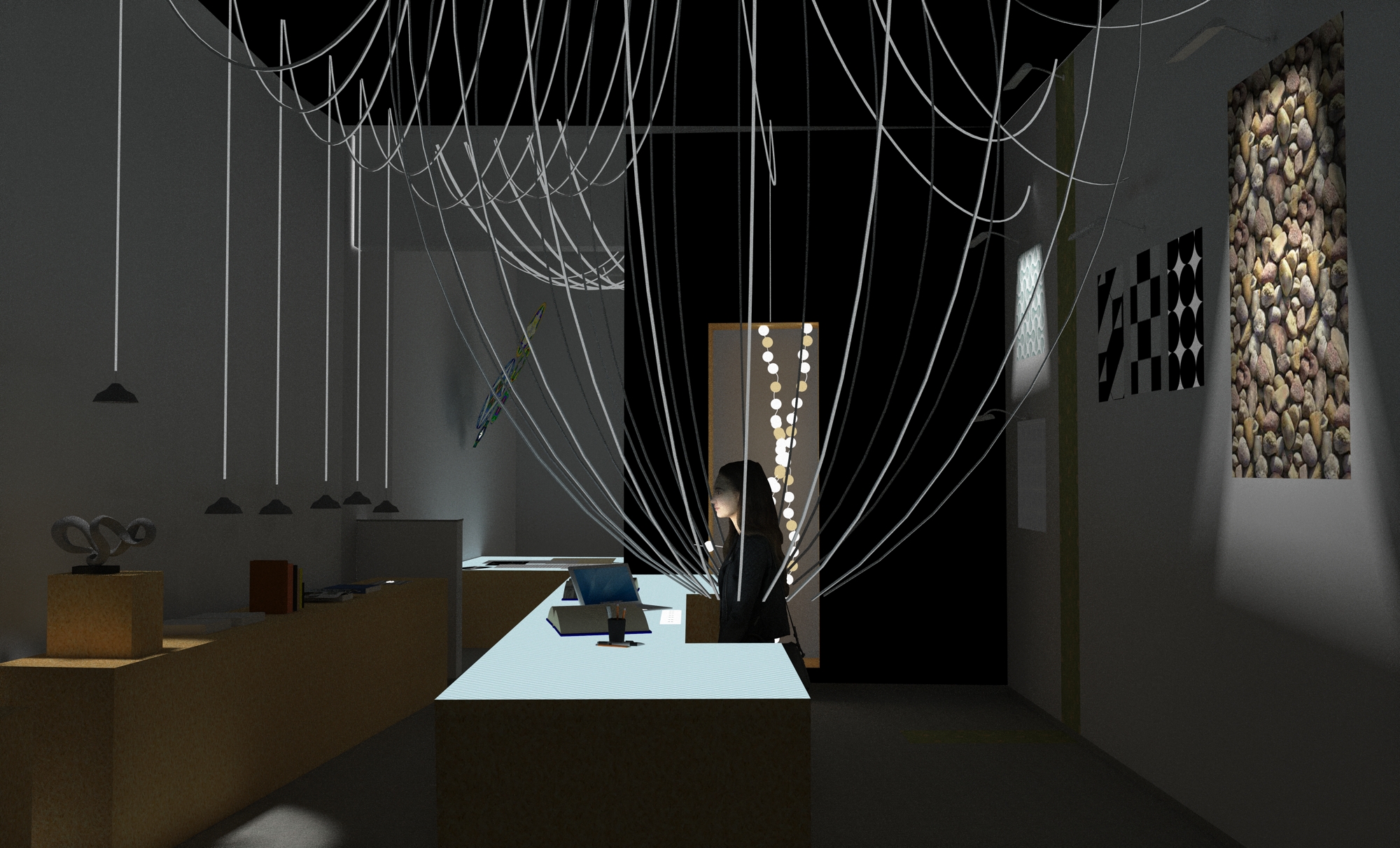 Campingeiland
(2020)
Collaboration between 10 HKU students from different studies and animation studio Pupil.
I was co-responsible for character development and plot and graphic design of the style bible.